Reid's Fine Foods for Charlotte Sunday Brunch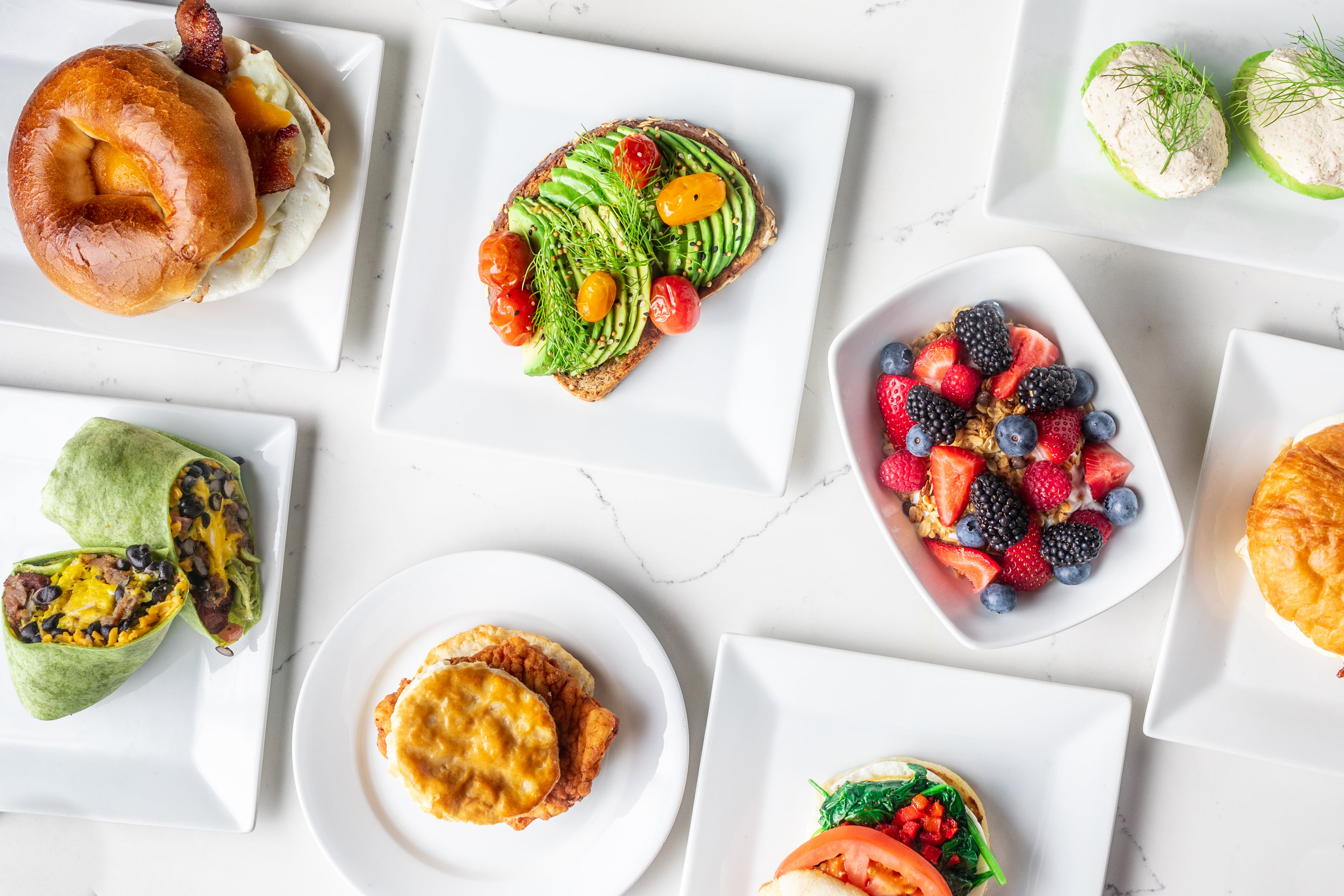 Charlotte offers a great place to spend a Sunday afternoon exploring greenways, playing a round of golf, shopping, visiting museums, or enjoying live entertainment. Starting off with a Sunday brunch at one of the best restaurants in Charlotte can make your day even more enjoyable. Combine shopping and dining in the upscale South Park area at Reid's Fine Foods, a gourmet deli and restaurant. Reid's provides the ideal place to have Sunday brunch and stock up on the finest quality meats, wines, locally grown produce, and more.
Sunday Brunch in South Park
Reid's Fine Foods, located just outside the South Park Mall on Barclay Downs Road, offers brunch hours from 11am to 2pm every Sunday. When you come to this gourmet marketplace for brunch, you can expect to have high-quality foods and drinks to choose from. Bring the whole family, or meet friends for a fine dining experience.
Savory Salads
Start brunch with a gourmet salad, or have a salad as your main entree. Reid's offers salads made with fine cheeses and produce grown in the greater Charlotte area. Add salmon, chicken, shrimp, flat iron, or seared tuna to your salad to make it even more filling. Choose from kale and quinoa salads featuring honey and green apple dressing, Greek yogurt dressing, rainbow quinoa, or order a goat cheese and baby arugula salad with goat cheese brulee, candied pecans, and honey and champagne vinaigrette.
Superior Starters
Reid's Fine Foods provides delicious options for starting your Sunday brunch in Charlotte. Try a Southern trio that includes pita chips and a signature dip, or order calamari fries served with sweet soy drizzle and chili sauce. Reid's brunch starters also include tuna poke tacos made with fresh ahi tuna poke, spicy mayo, and Asian pickled vegetables. If you order a starter, make sure you leave room for Reid's brunch entrees.
Exceptional Entrees
Whether you prefer lunch or breakfast items as brunch, you won't be disappointed with Reid's Fine Foods' selection. Some breakfast items to consider trying include quiche, berry French toast casserole with whipped cream and maple syrup, low country Benedict with country ham, gravy, and a poached egg. If you're leaning toward lunch items, Reid's has smoked salmon pizza with fried capers and herb cream cheese drizzle, brunch burgers with sunny side up eggs and bacon, and Margherita with marinara, mozzarella, and balsamic glaze.
Kids' Brunch Selection
If your kids are joining you for brunch, make sure they bring their appetite. Reid's Fine Foods has a kids' brunch menu with breakfast and lunch items to choose from. Kids can fill up on scrambled eggs, waffles, or pancakes, which come with a choice of sausage, bacon, potatoes, truffle fries, or fruit as a side. If your kids are in more of a lunch mood, the kids' brunch menu also includes burgers and cheese or pepperoni pizza. A la carte items are also available, including biscuits with gravy, Belgian waffles, and two eggs any style.