STOP BY ONE OF OUR FIVE LOCATIONS
Groceries, wine, butcher shop, and much more!
CUT TO PERFECTION!
Reid's Butcher Shop is consistently ranked as the best in Charlotte, for both service and product.
SAVE TIME, ORDER LINE!
Breakfast, lunch, or dinner at a push of a button.
CATERING FOR ALL OCCASIONS
From corporate events, special occasions, weddings of all sizes, and everything in between.
CRAVING SOMETHING SAVORY OR SWEET?
Check out Reid's wide selections of snacks.
---
About Us
Reid's is Charlotte's original hometown specialty food store and favorite culinary destination. Reid's specializes in superior meats, wines, regional provisions, locally grown produce, and seasonally fresh meals & gift baskets for our loyal customer base. Dine-in with the deli and wine bar, or pick up quick take-out items from the prepared foods case and butcher shop. Reid's embodies friendly service wrapped in Southern-style, with 5 convenient locations in the Carolinas. Reid's is a living, eating, drinking, a beloved, celebrated, long-standing member of the community, and a regional mecca for sophisticated palates.
Reid's is Charlotte's original hometown specialty food store and favorite culinary destination. Reid's specializes in superior meats, wines, regional provisions, locally grown produce and seasonally Read more fresh meals & gift baskets for our loyal customer base. Dine-in with the deli and wine bar, or pick up quick take-out items from the prepared foods case and butcher shop. Reid's embodies friendly service wrapped in Southern style, in four convenient Charlotte locations. Reid's is a living, eating, drinking, beloved, celebrated, long-standing member of the Charlotte community and a regional mecca for sophisticated palates.Read less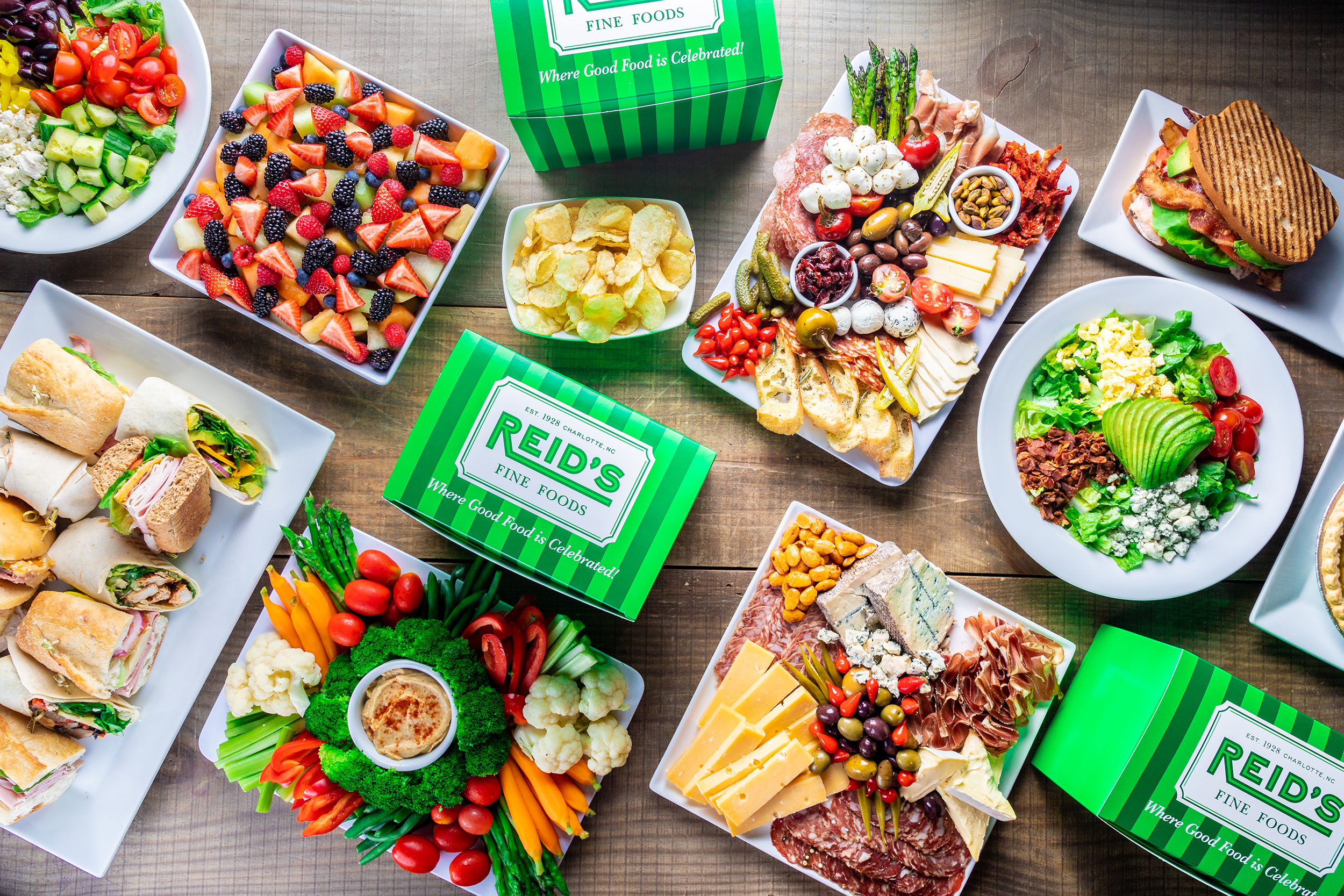 ---