Butcher Shop
Reid's Butcher Shop is consistently ranked as the best in Charlotte, for both service and product. The Butcher Shop has received Charlotte magazine's "Best Of The Best" award for many years, including in 2017.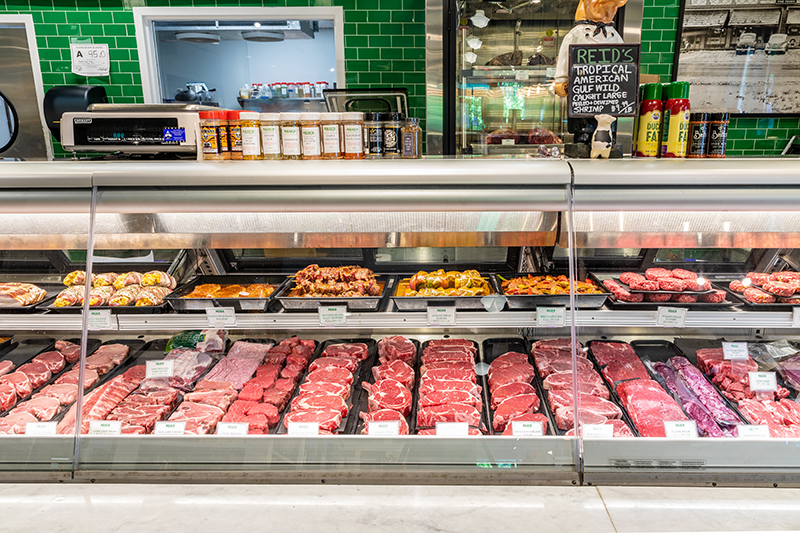 Beef
Our team of full-service butchers ensures that every piece of meat is handled properly and cut perfectly, from Certified Angus Beef and Dry-Aged Beef to less common items such as bison and foie gras. The team will cut any piece of meat to the customer's specifications.
Seafood
Reid's receives seafood deliveries six days a week to ensure freshness and quality. Salmon, tuna, flounder, seasonal crabs, shrimp, and oysters - they are all biting! We believe Reid's is the best fish market in town!
Poultry
Reid's is known for our marinated and stuffed chicken breasts. We offer six different in-house marinades, to ensure our chicken impresses your taste buds! Duck, goose and other feathered friends are available upon request.