Catering in Greenville, SC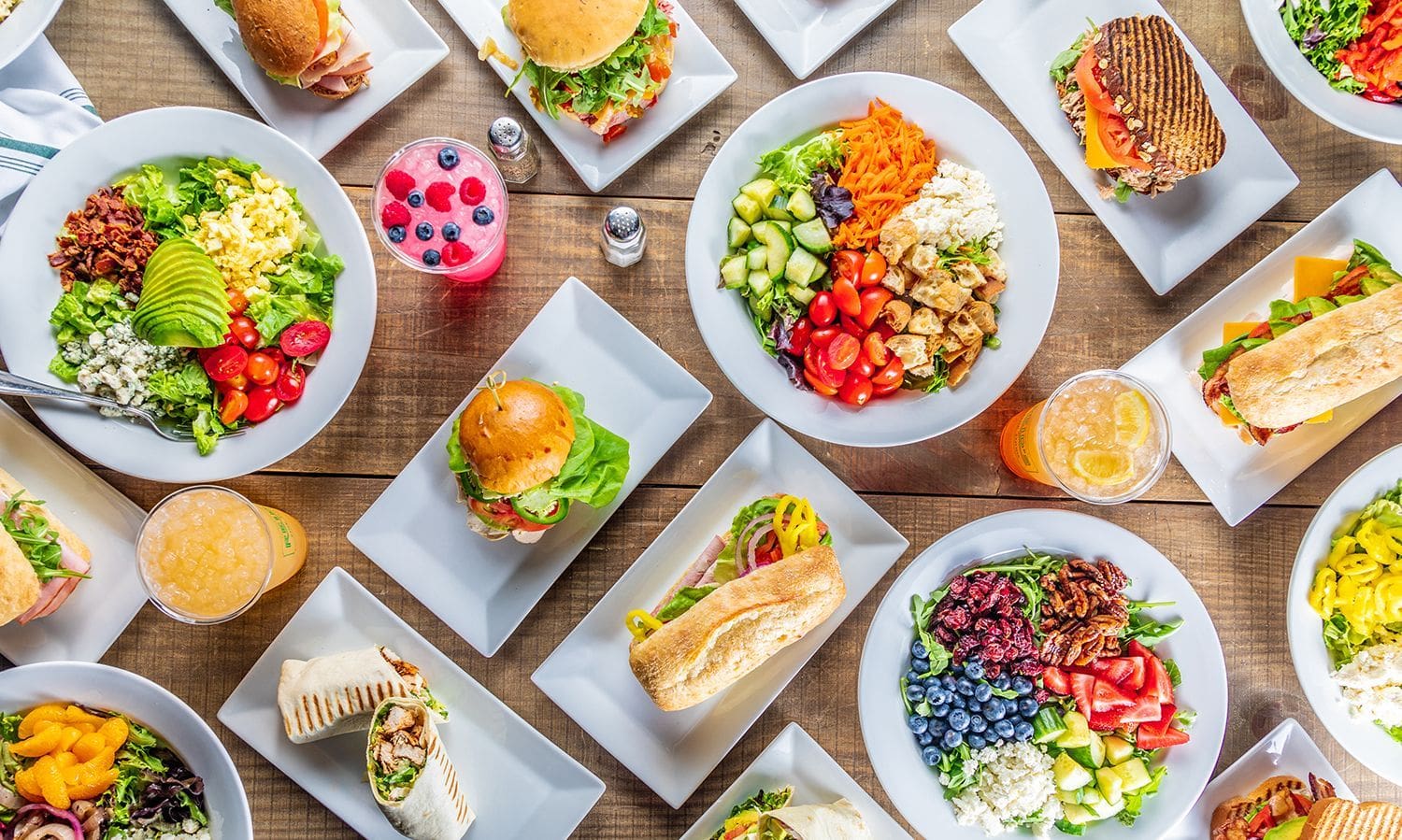 lanning your next event just got even easier thanks to the exceptional service at Reid's Fine Foods. We truly believe that delicious food should be celebrated, which is why we're proud to offer a premium catering service in Greenville to our valued patrons. Let our team of culinary experts whip up a fantastic assortment of gourmet dishes designed to delight your guests and meet all of your catering needs.
While we do ask that you give us advanced notice of your needs, we're always happy to make as many accommodations as possible. Best of all, we can cater events with up to three hundred guests, making us an ideal choice for your next corporate event, wedding, holiday party, family reunion, or other special event.
Corporate Catering Services
Finding the right full service catering company for your next business event is simple with Reid's Fine Foods. From boxed lunches of sandwiches and wraps for that next employee luncheon to steaks for an awards dinner or important client meeting, our team is here to whip up a tasty food experience for all who attend your company events. In addition, we use the highest quality meats, produce, and bakery items from our gourmet marketplace to ensure your guests receive only the best fare possible. Let us handle feeding a crowd with our corporate catering menu, so you can focus on everything else.
Weddings
Whether you're hosting a backyard event for close loved ones or a large formal affair, our catering team is here to assist. Let us help with everything from choosing the right cake to selecting an entree that everyone will enjoy. In addition, we can assist with wine and beer service based on your unique criteria. Making your special occasion perfect is our top priority and we cannot wait to help make it easy to celebrate your love story.
General Social Event Catering
When only the best will do, Reid's Fine Foods is here to help with your general event catering services. From baby shower brunches to anniversary dinners, our gourmet experts are ready to provide a wide variety of quality food, entrees, snacks, and desserts. Looking for specific menu items or have a special dietary need? Please get in touch with us to discuss your options.
Holiday Parties
Make this year's holiday party or gathering one to remember. Our catering menus offer numerous options to help bring merriment and joy to your seasonal event. Whether you're just hosting the office event or need upscale meals for up to 300 guests, Reid's Fine Foods can help.
Full Service Catering for Casual and Formal Events
When you work with our team, it is important to know that you're working with some of the best in the industry. We are known for our wonderful service, offering catering order options for breakfast, lunch and dinner for both casual social gatherings and formal events. Our options include everything from menu planning to dietary considerations, wine or beer pairing, and staffing. If you need the assistance, we can also help with service staff and any necessary rentals.
Casual Lunch Delivery
Need a quick solution for the next big team lunch? Reid's Fine Foods offers online ordering and delivery of favorites like sandwiches, wraps, and salads. Select from a variety of top-notch deli favorites to appease every appetite in a large group and make working through the lunch break a real treat.