Lunch in Uptown Charlotte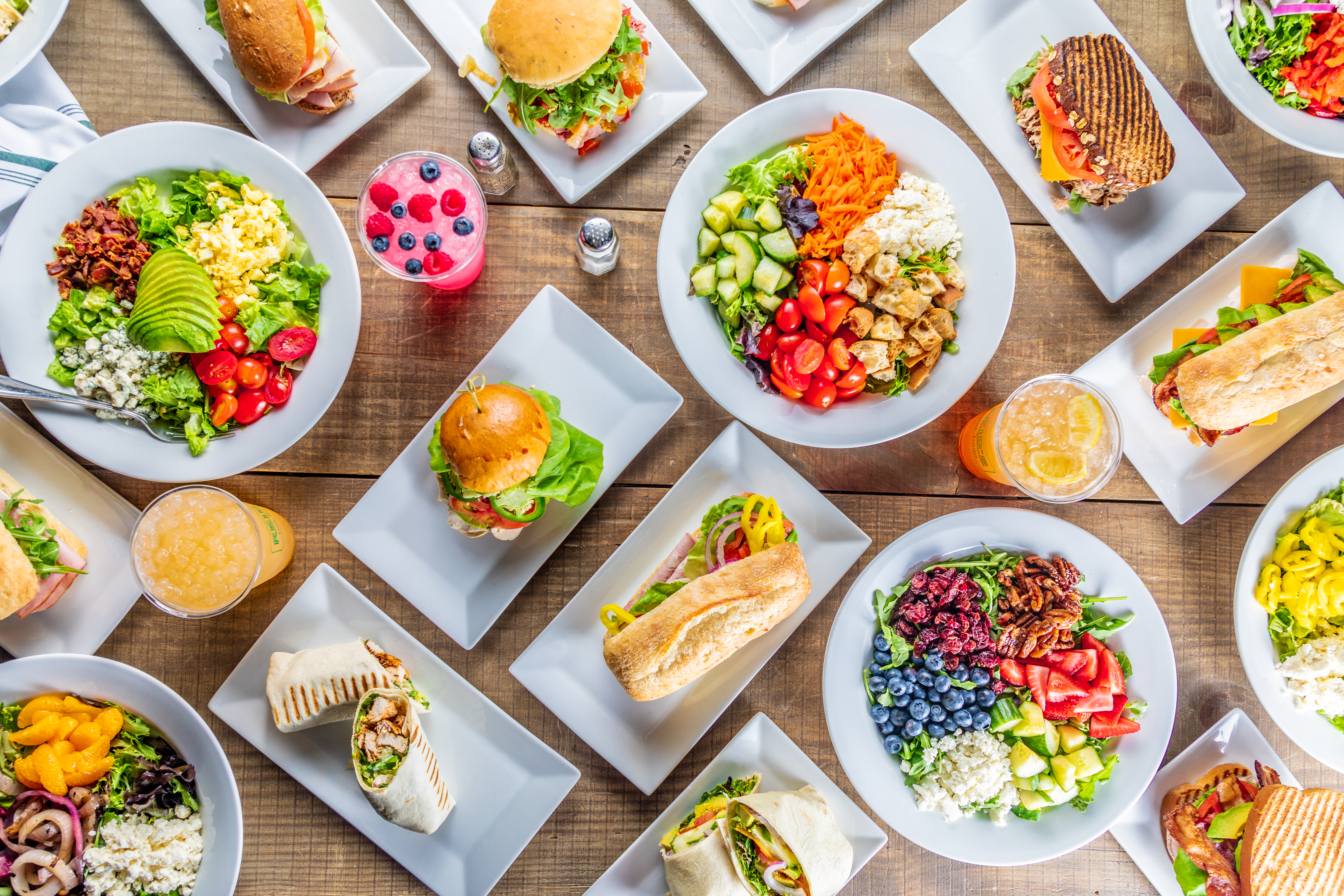 Uptown Charlotte is more than the city's financial district with its banking centers and headquarters. Uptown is also home to museums, stadiums, theaters, parks, stores, and restaurants. When you're looking for the best restaurants in Charlotte for lunch, stop by Reid's Fine Foods. This gourmet marketplace, which has been serving Charlotte residents since 1928, provides a conveniently located, upscale place to enjoy lunch while exploring the uptown area.
Reid's Fine Foods offers two locations for lunch in uptown Charlotte. Visit Reid's at 135 Levine Avenue of the Arts, or head to Reid's at 121 West Trade Street for gourmet sandwiches and more. Both locations are close to uptown's attractions and amenities, including Mint Museum Uptown, Bechtler Museum of Modern Art, and Romare Bearden Park. Whether you're spending a sunny afternoon at the park, checking out the latest museum exhibits, or attending a game or event at Bank of America Stadium, visit Reid's for a delicious lunch. Reid's Trade Street location offers lunch from 11am to 3pm Monday through Friday, while the Levine location offers lunch from 11am to 5pm Monday through Friday.
Tasty Salads
Salads can hit the spot when you're looking for a filling lunch that's also packed with nutrition. Reid's offers a wide selection of salads to choose from for lunch, including traditional garden salads and Caesar salads. Try Reid's house salad made with goat cheese, pine nuts, balsamic vinaigrette, and roasted red peppers, or choose a sweet berry salad filled with strawberries, dried cranberries, candied pecans, and red wine vinaigrette. Reid's has several other salad selections to choose from, including spinach salad, Cobb salad, and Greek salad. You can also create a salad of your choosing.
Gourmet Sandwiches
Reid's Fine Foods has several gourmet sandwich options to choose from, including a custom option. When you have lunch at this gourmet deli, you can create your own sandwich with the ingredients you want. For menu items, try the turkey bacon avocado sandwich with roasted garlic aioli or the chicken caprese sandwich with fresh mozzarella and pesto aioli. Reid's also has a roast beef sandwich available with caramelized onion and pressed pepper relish, as well as a salmon BLT, spicy Italian sandwich, and much more.
Delicious Wraps
When you want a wrap for lunch, Reid's Fine Foods has some incredible options to consider. Order a Mediterranean chicken wrap with pressed tzatziki sauce, feta, and spinach, or try a classic chicken Caesar wrap. The Buffalo chicken wrap offers a tasty kick with blackened chicken, Buffalo sauce, and pepper jack cheese. If you prefer vegetables rather than meat, try the avocado cheddar wrap with green goddess dressing or the spiced tomato hummus wrap with roasted red peppers.
Spicy Sides
Add some flavor to your lunch with Spiedie's chicken salad featuring Reid's tangy Spiedie's sauce, seasoning, and red onion, or order some Deep River Jalapeño or Barbecue Chips. Reid's also has other sides available to choose from if you're looking for something less spicy, including sea salt chips and salt and vinegar chips. For a nutritious side, try the fruit salad made with grapes, berries, and melon.