What Food is North Carolina known for?
Spend more than an afternoon in North Carolina and most people will find themselves bellied up to a delicious meal. Whether they are sharing a plate of fried chicken or a bowl of hush puppies, there is something special about food that can bring a group of people together.
Chicago does Deep Dish. Texas does barbecues. New Orleans does Cajun. What kind of great food do North Carolinians have to offer on their nightly dinner menu?
Let's dish up and dig in as we explore the signature dishes of North Carolina!
1. North Carolina-Style Barbecue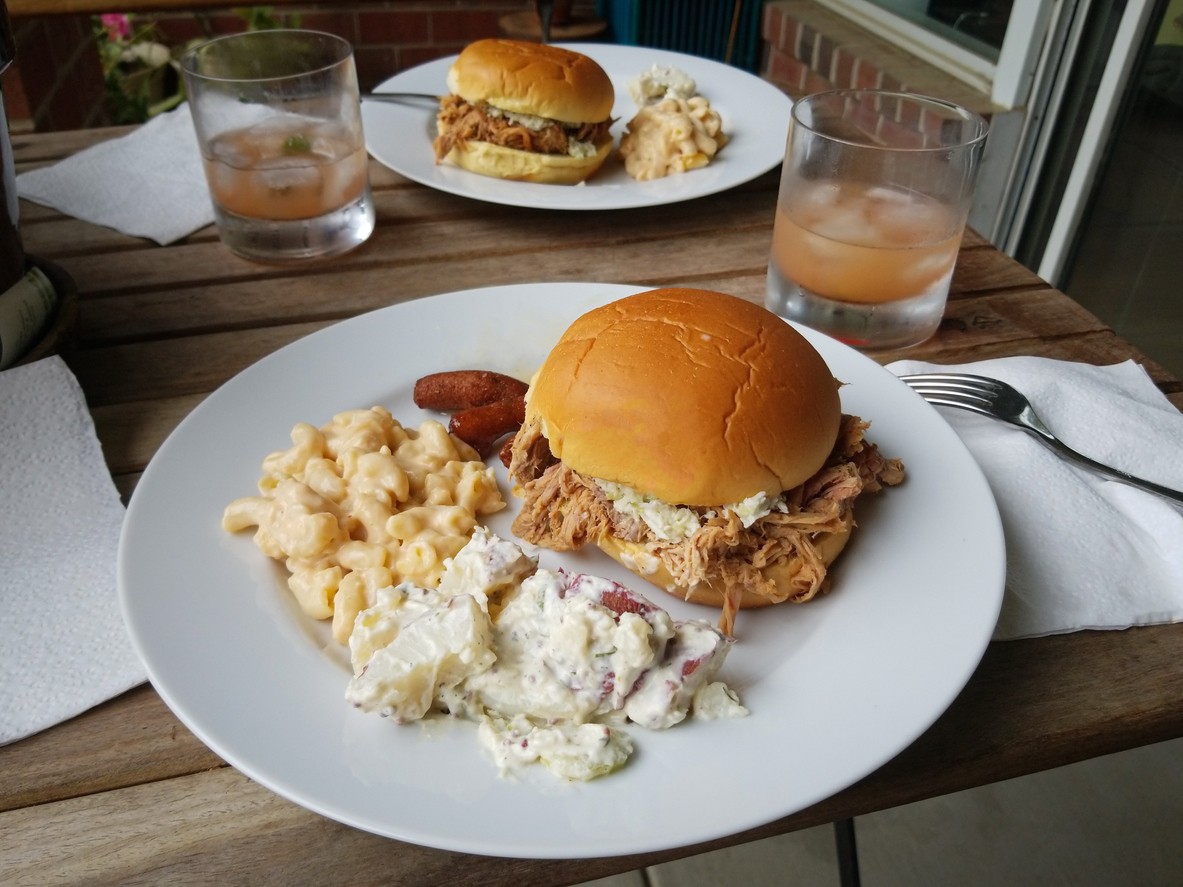 Dishing up a plate of premium Southern cuisine should always include a stop at the nearest barbecue place. First discovered in the 16th century, BBQ was brought to the region by Sir Walter Raleigh. Since then, well, people haven't really looked back.
To enjoy a proper meal of North Carolina-Style BBQ, all you need is to meet three key points:
Meat MUST Be Barbecued With Hardwood or Hardwood Coals
Meat MUST Be Pork (Shoulder, Ham, Whole Hog)
Meat Is ALWAYS Served With a Vinegar-based Sauce
If you want to try something a little different than what we've envisioned, ask for a beef brisket prepared Eastern Style for an additional splash of flavor.
2. Texas Pete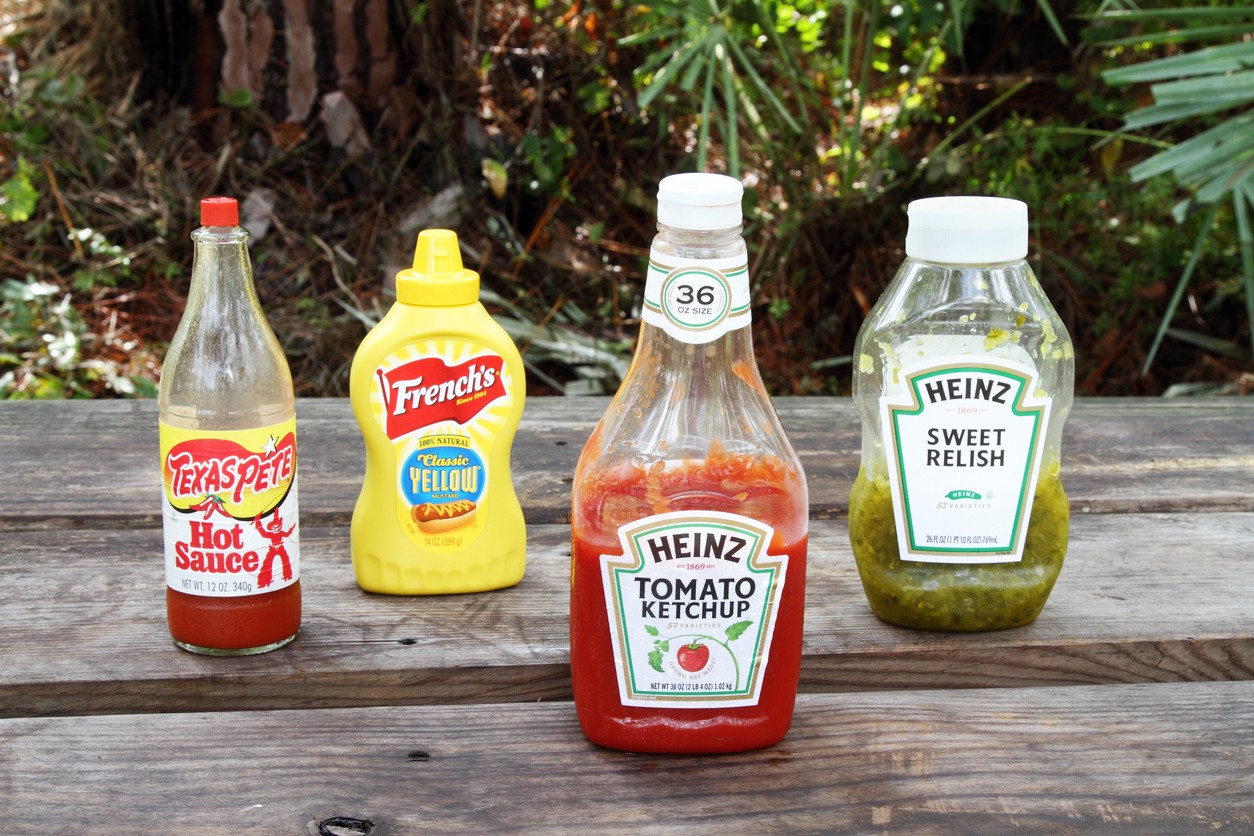 Texas Pete is as integrated into the Carolinas as the Smoky Mountains themselves. Manufactured in Winston-Salem, Texas Pete is a premier hot sauce that you will find at every Lexington barbecue and on all of the side dishes you find on the way. Rated at just 747 on the Scoville Heat Scale, Texas Pete is fairly mild though the company also develops a hotter range for more fortified taste buds.
3. Carolina-Style Hot Dogs and Hamburgers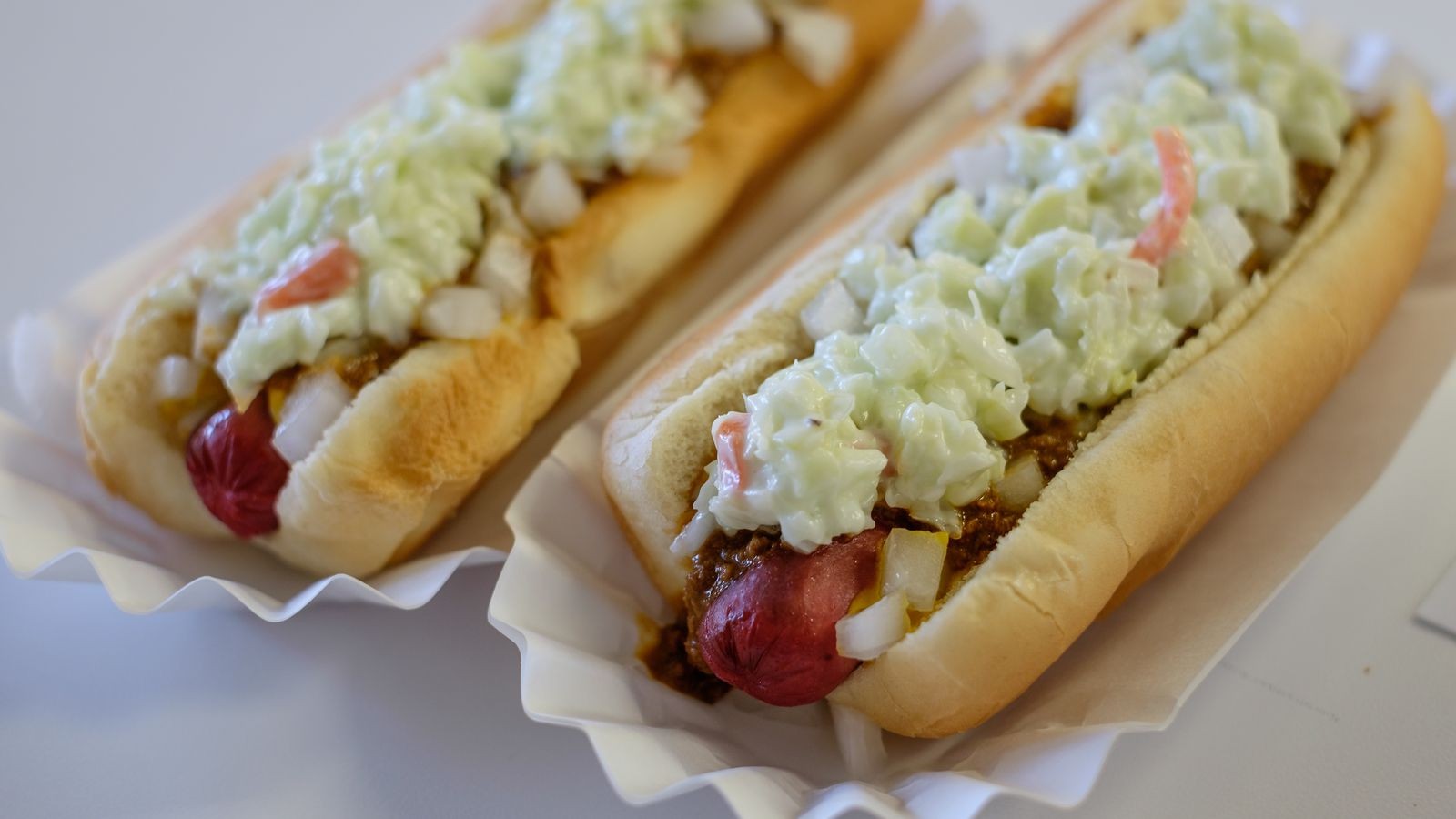 A hot dog or hamburger isn't completed until every set of condiments has been applied. In North and South Carolina, condiments are king and that's why it is important to give Carolina-style hot dogs and hamburgers a try. Get a warm bun to complete the experience!
Carolina style simply refers to a blend of ingredients that first rose out of the Piedmont region of North Carolina. The most common "Carolina Style" combination includes mustard, slaw, onions, and chili.
4. Krispy Kreme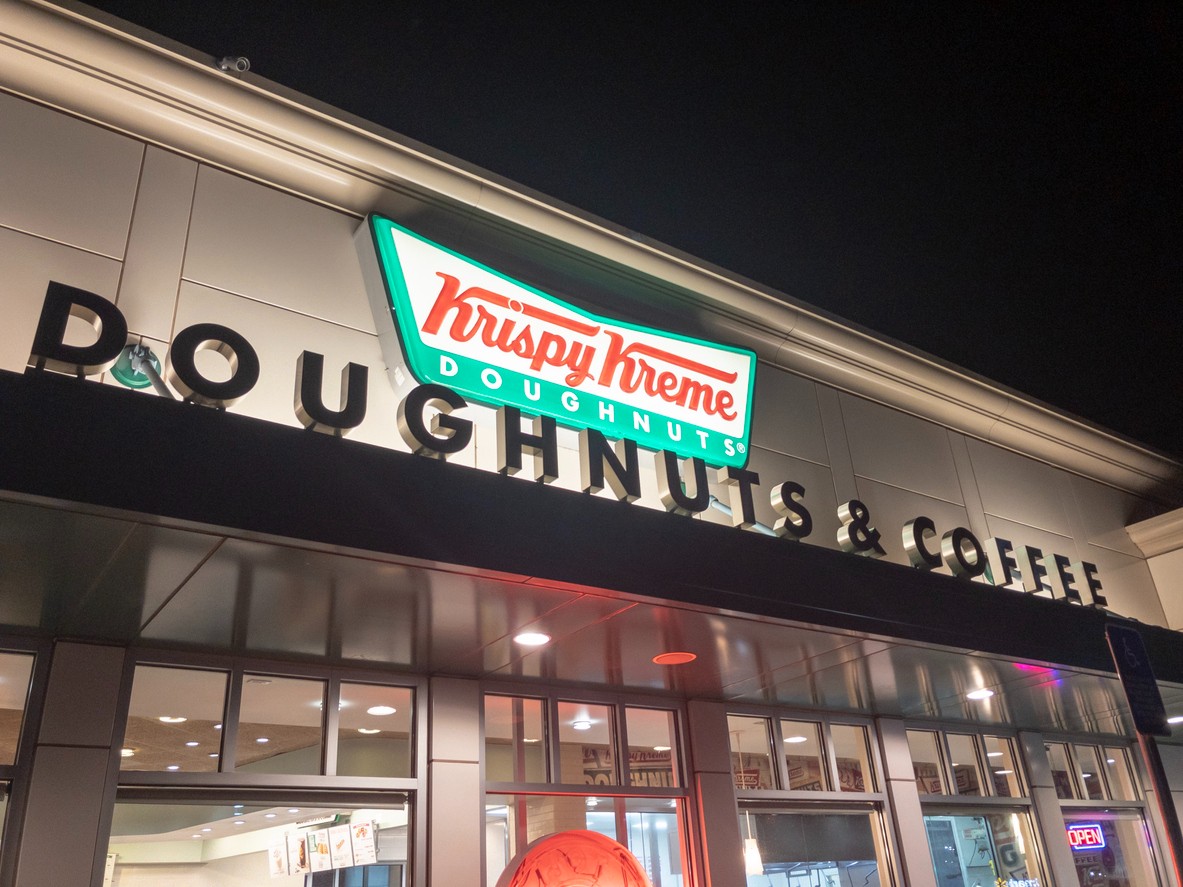 While we've belabored some fried classics, we haven't touched upon the delicious desserts, snacks, and treats that came from the Carolinas. If you've enjoyed a glazed donut or fresh coffee on the go recently, you've probably been to a Krispy Kreme. First founded by Vernon Rudolph in North Carolina, Krispy Kreme now enjoys 1,400 locations throughout the world. Since 1937, Krispy Kreme has been slinging doughnuts to shoppers at their retail locations and within grocery stores throughout the south.
The next time you pick up an iced coffee and a half-dozen donates, take a moment to thank your baking buddies down south for their efforts!
5. Fried Chicken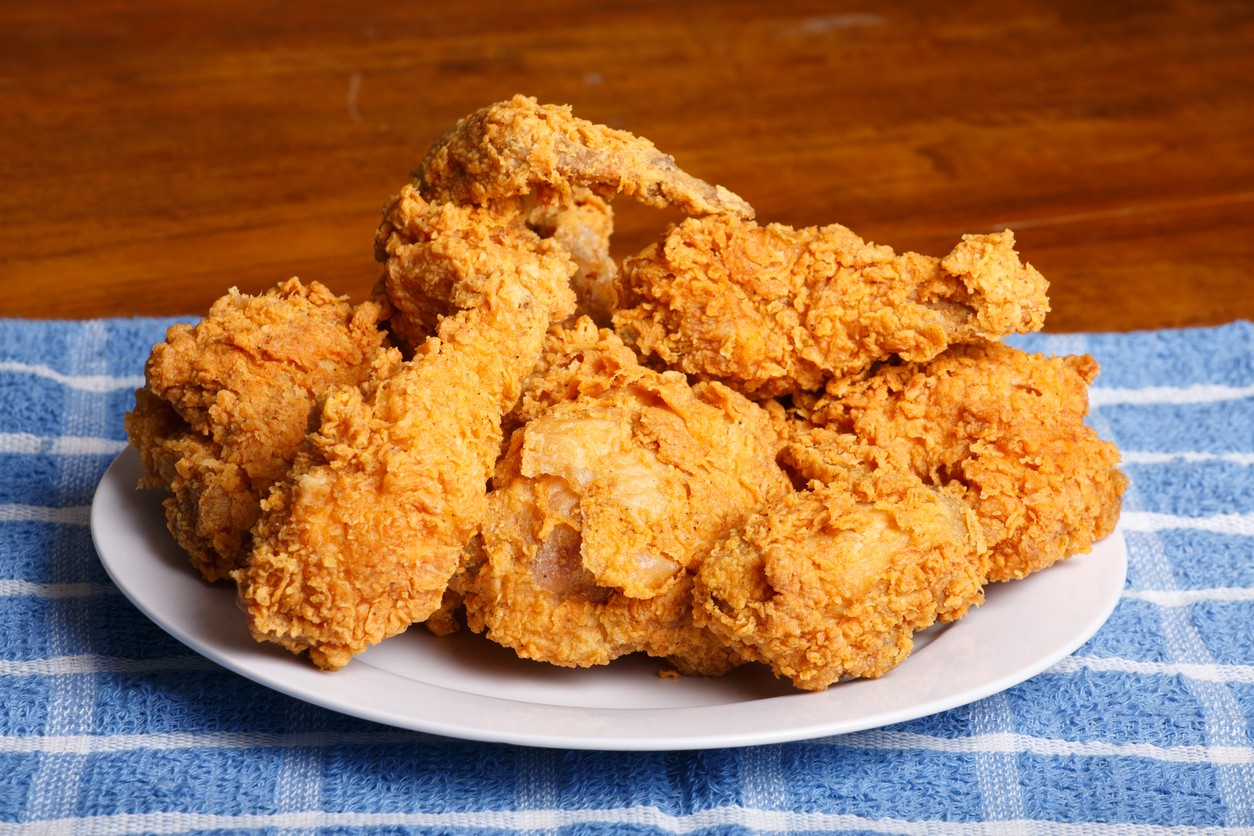 There are few meals as viscerally delicious as North Carolina's Dipped Fried Chicken. Coated in seasoned flour and refrigerated prior to frying, North Carolina's Dipped Fried Chicken is then deep-fried in peanut oil. Many locals will put their fried chicken onto a warm bun while serving it with Texas Pete's Original Hot Sauce.
Other ingredients in traditional dipped fried chicken dishes in the Carolinas include Cider Vinegar, Oil, Molasses, and Worcestershire Sauce. Take your meal to the next level by creating chicken sandwiches out of your dish. A glass of iced sweet tea goes a long way toward keeping the temperature down!
6. Livermush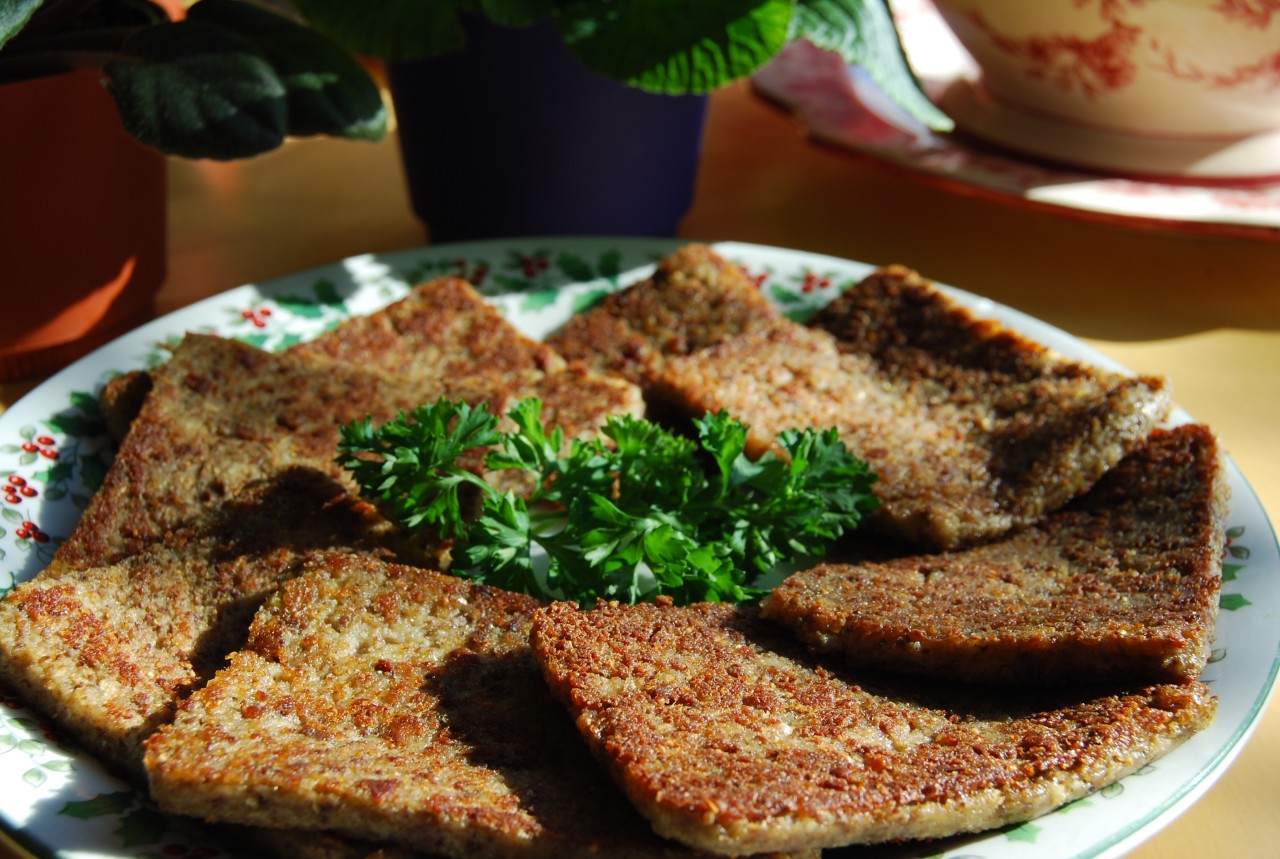 If you read the word "Livermush" and reacted with anything other than glee, you probably aren't from North or South Carolina. Livermush is a staple in Southern cooking as it provides a quick and balanced meal. Livermush is often compared to liver pudding, though the Carolinian product often contains more cornmeal while providing a firmer, coarser texture.
Breaking down livermush into its individual ingredients will reveal a composite of snouts, ears, cornmeal, pig liver, and pig head parts. Chefs in the region will often incorporate both pepper and sage to provide an additional splash of seasoning.
Served during lunch with a craft beer, livermush is often fried and turned into a sandwich topped with mayonnaise and mustard.
7. Mt. Olive Pickles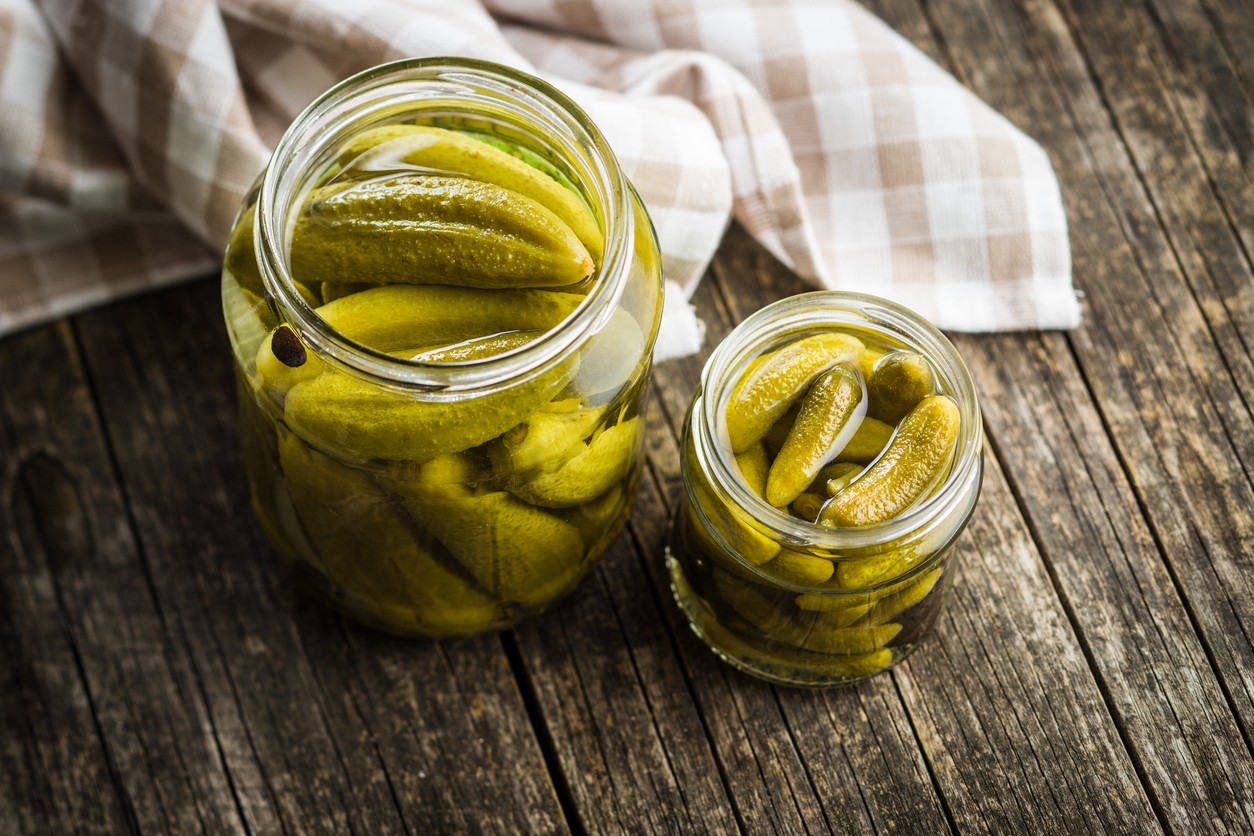 Mt. Olive Pickles is based out of Mount Olive, NC. The company manufacturers and ships pickled cucumbers as well as relish and other pickled products. As one of the largest pickle brands in the country, shoppers everywhere have likely seen Mt. Olive Pickles. These convenient snacks are considered crunchy and similar to kosher dill in flavor. Some Mt. Olive pickles come with fresh garlic, dill, or peppercorns in the jar for additional seasoning. If you've heard of Jimmy John's, you'll know that they serve Mt. Olive Pickles with their meals!
8. Fried Green Tomatoes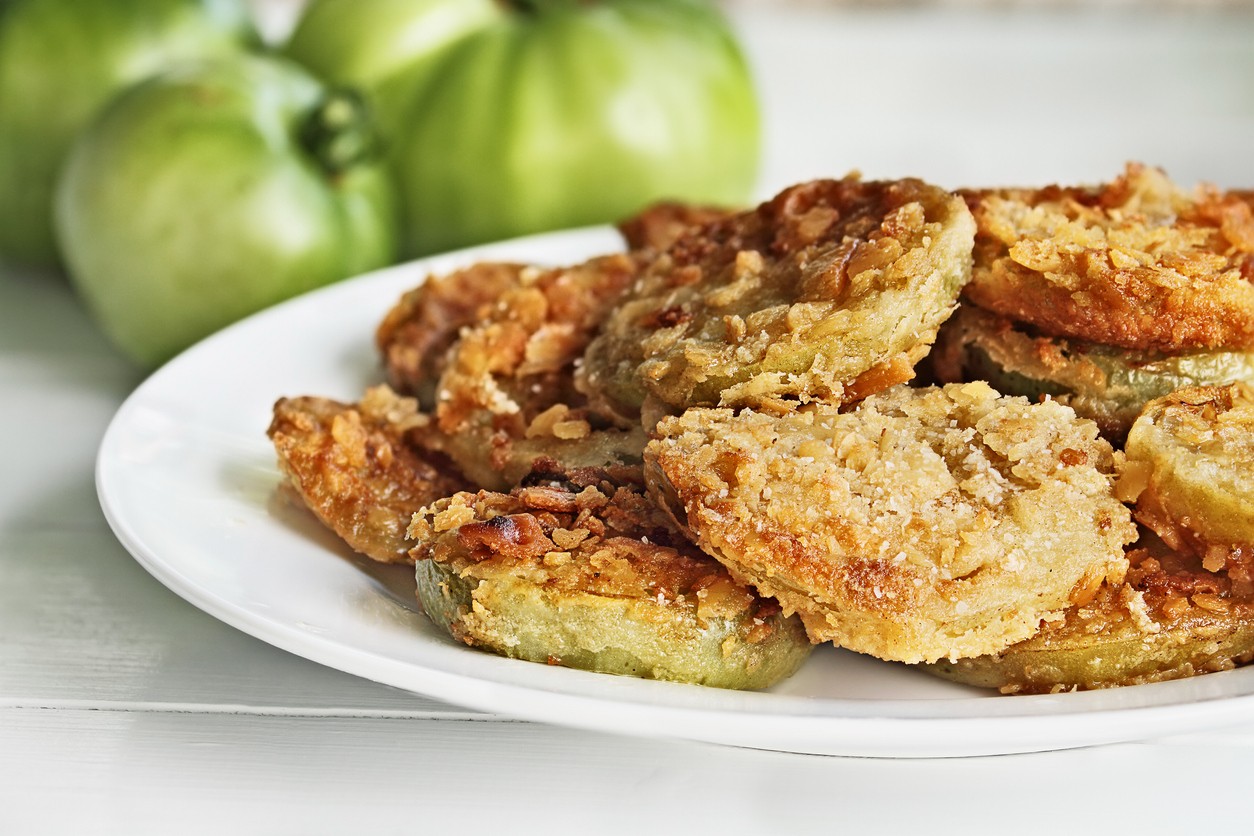 Already an iconic dish, fried green tomatoes can be found at every barbecue restaurant in the area. This dish combines two southern favorites as unripe green tomatoes meet pimento cheese to create a textured experience for your taste buds. Fried green tomatoes are unripe to provide a solid foundation for being fried. While we associate fried green tomatoes with southern cuisine, the dish actually came to America through the Midwest via Jewish immigrants.
9. Calabash Seafood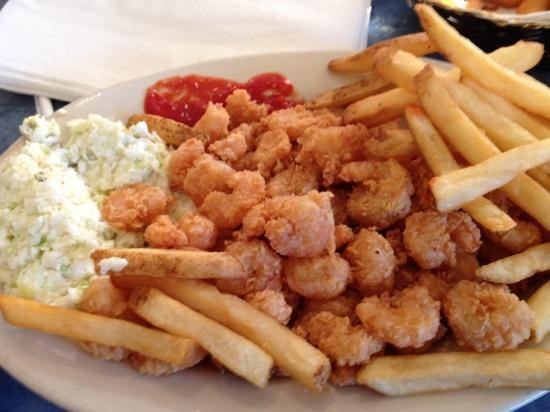 Spend some time in the Carolinians and you'll find your way to some Calabash seafood. Calabash refers to the bottle gourd prominent all over North and South Carolina. Calabash is also a small town just over the border between North and South Carolina.
Typically, Calabash Seafood will feature lightly breaded shrimp, fish, hush puppies, and even crab cakes. Calabash seafood is lightly cooked, only touching oil to allow the texture to brown.
10. Sweet Potatoes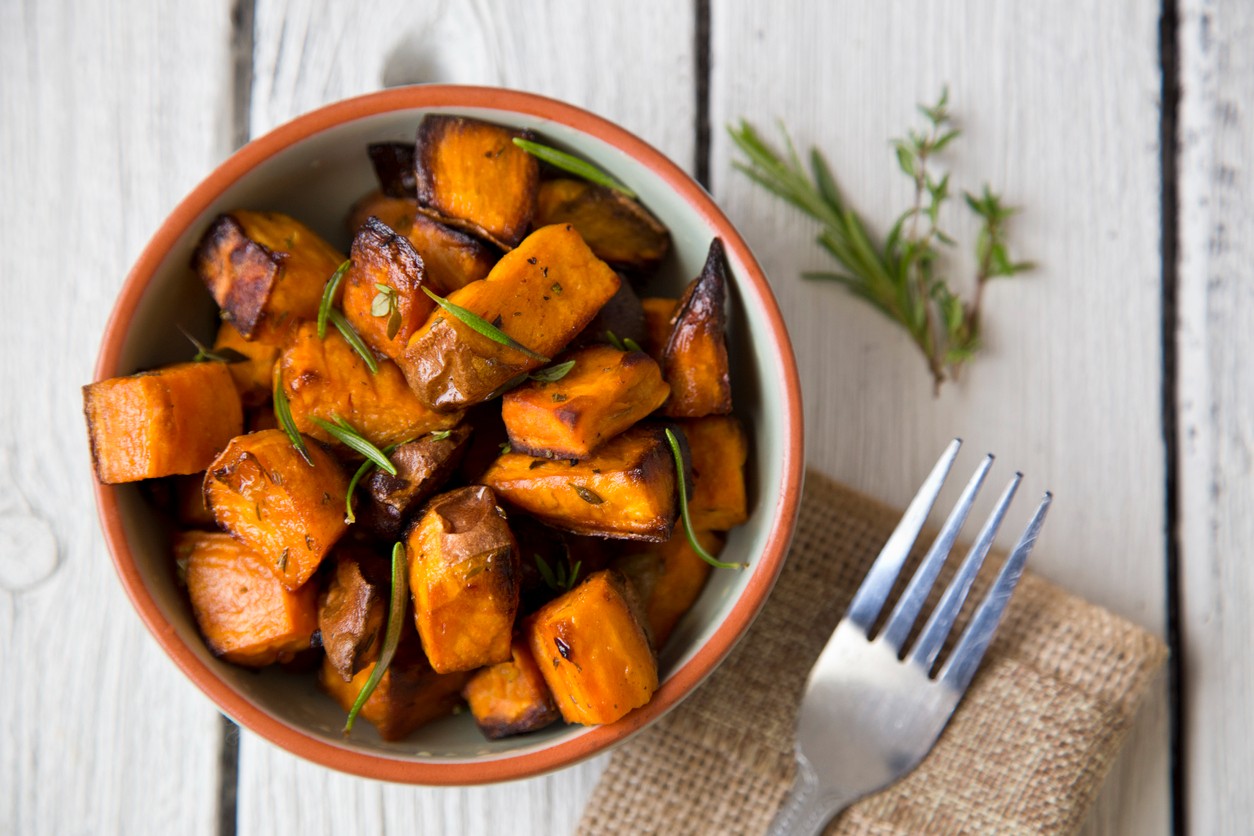 Did you know that sweet potatoes are the state vegetable of North Carolina? It's true! Whether you're hitting up Reid's Fine Foods in Eastern North Carolina or pulling into a diner in Chapel Hill, you'll find someone nearby who can serve up a delicious side dish of sweet potatoes. Classic Carolina Sweet Potatoes will typically include mashed sweet potatoes, sugar, eggs, melted butter, vanilla extract, and milk.
Sounds good, right? It's starting to make sense why North Carolina is the #1 producer of sweet potatoes in the United States.
11. Collard Greens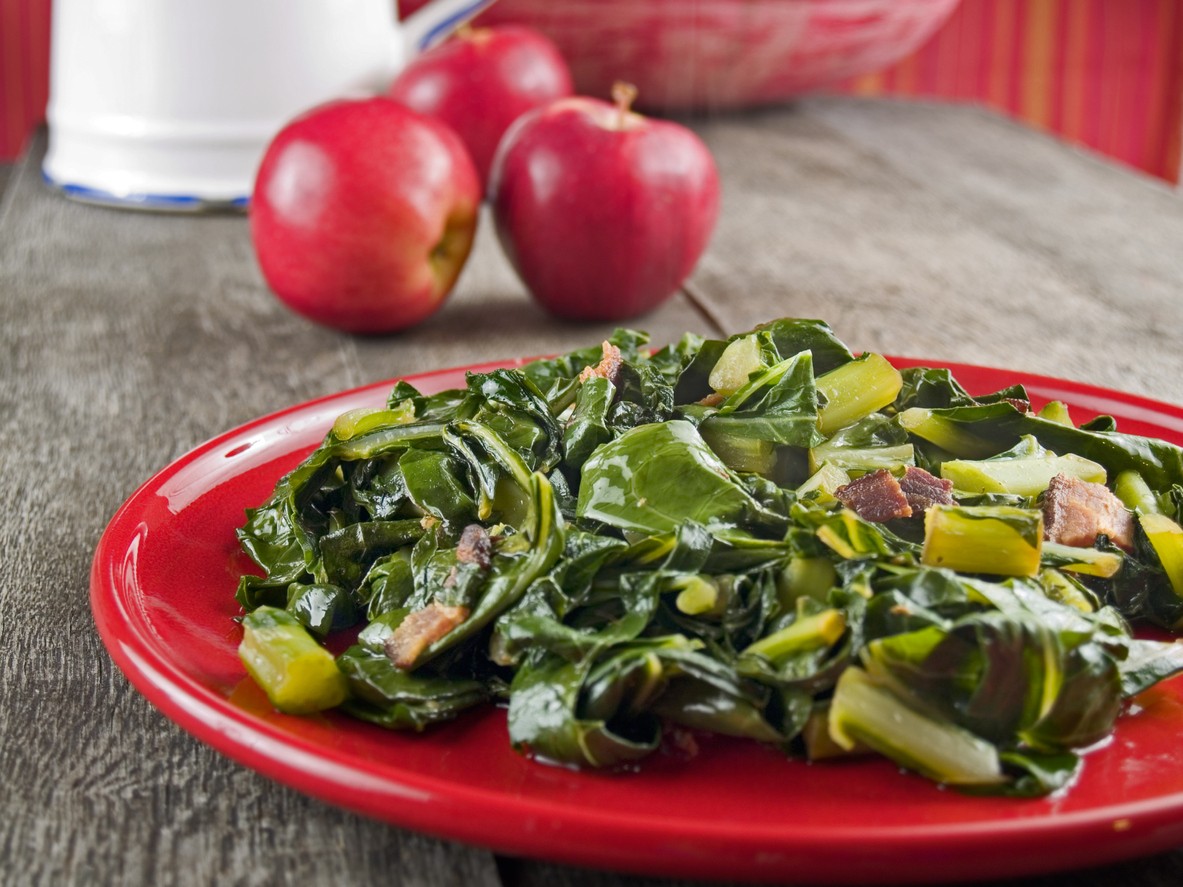 You could smell a great plate of North Carolinian collard greens from a parking lot in New York. That's how ingrained the dish is in southern cuisine. A time-honored dish found in southern kitchens all over the nation, greens traditionally do not form into a compact head, such as kale, spinach, collards, turnips, and mustard greens.
Traditionally, collard greens are boiled and served in large quantities, typically with salted pork or ham hock on the side. Greens are also served with corn bread and dip on the side.
For a bit of lore, collard greens are supposed to promote good luck when consumed on New Year's Day alongside black-eyed peas and hog.
12. Pimento Cheese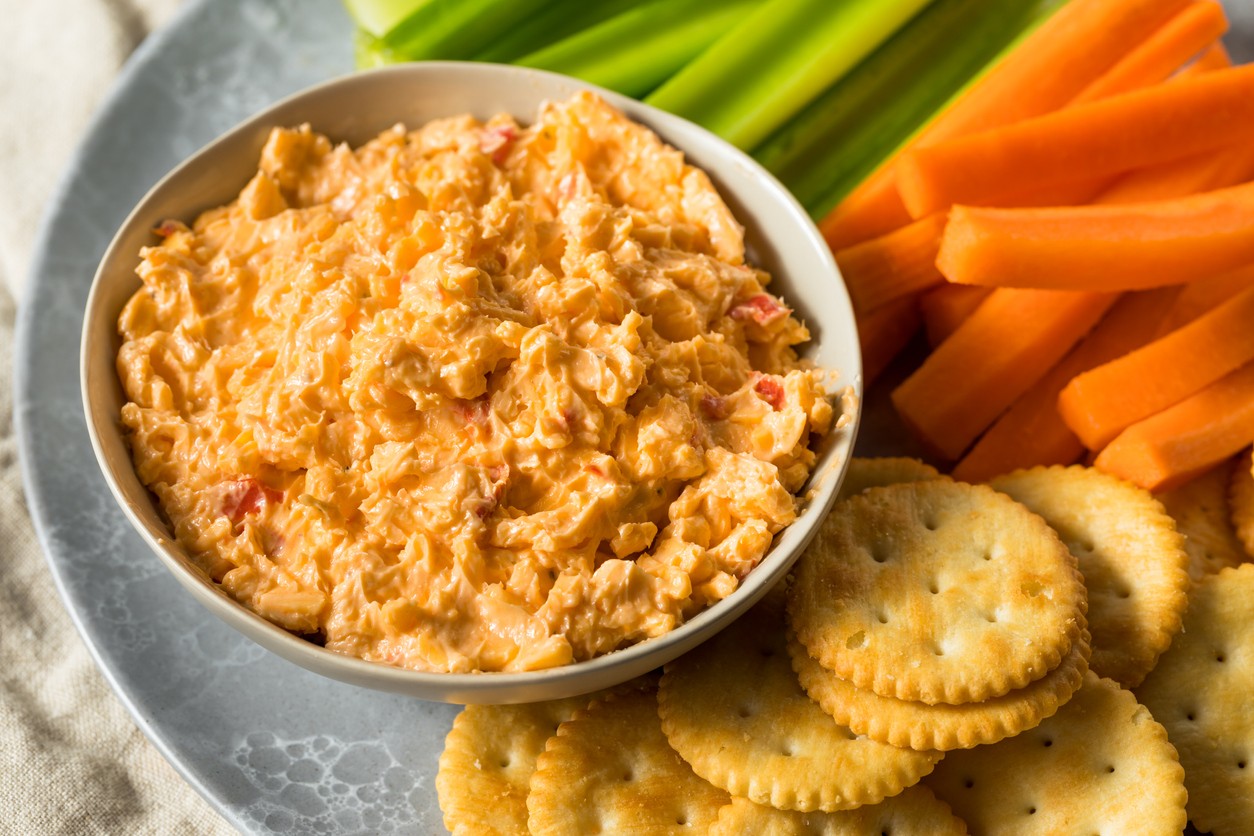 Pimento cheese is a staple in southern cuisine thanks to companies like Ruth Salads and Star Foods ramping up production in the dishes' early days. Designed for white bread, pimento cheese is crafted from shredded cheese before being lightly flavored with spices, mayo, and peppers. Great on just about anything, pimento cheese is a dynamic little side dish that you can use to make your lunch even better. There is a reason that we consider Pimento Cheese a sort of Carolinian Caviar!
13. Deviled Eggs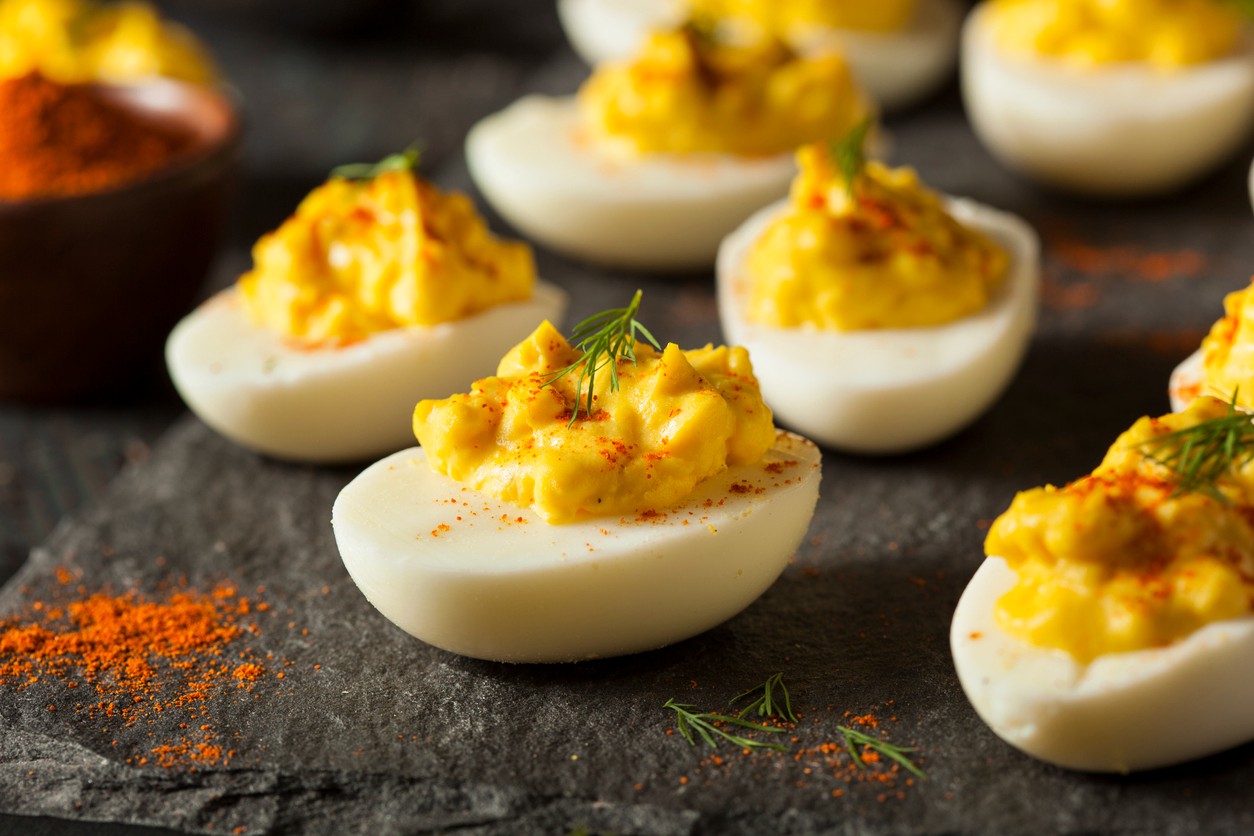 Do you want to steal the show at the next barbecue? Traditional southern deviled eggs are as delicious as you'd expect. To take deviled eggs to the next level with a southern twist, include mayo, sweet pickle relish, and prepared mustard. Some cooks down South will also garnish their deviled eggs with paprika, salt, and pepper to round out the flavor profile.
14. Mac and Cheese
There are few feel-good foods that feel quite as good as Southern Baked Mac and Cheese. A staple whether you are looking for a snappy lunch or something to add as a side dish to your dinner menu, Southern Baked Mac and Cheese brings a creamy, cheesy, soulful experience to the table. Core aspects of this dish include a wide range of cheeses and spices, including creole spice. Bake at 350 degrees for 30 minutes and voila!
One of the most popular side dishes in the world, southern mac and cheese can fill your stomach while creating smiles.
15. North Carolina Country Ham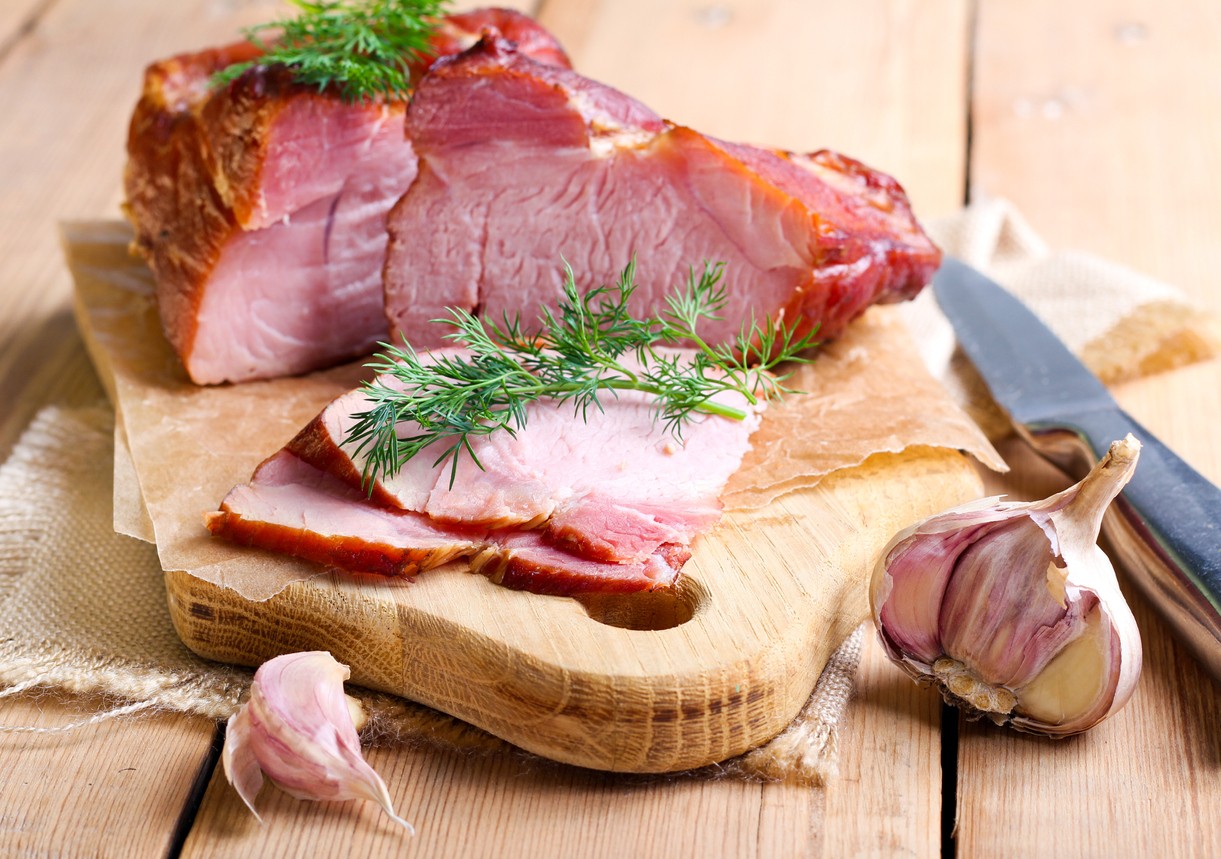 If you want to taste flavor at a level never experienced, maybe you should give North Carolina country ham a shot this holiday. Country ham is cured for more than 40 days with some saltpeter and spices, often smoked. Shoppers can find their way to sensational country ham products through companies like Reid's Fine Foods or their local grocery store.
First arriving in North Carolina during colonial times, Country Ham continued to thrive due to its popularity throughout WWII. The popularity of the dish would be cemented at the Ham and Yam Festival beginning in 1986, with North Carolina Hams winning eight years in a row before the competition was halted.
Get A Taste of Carolina at Reid's Fine Foods
Reid's Fine Foods is the original hometown specialty food store of Charlotte, NC. Specializing in Carolina's signature meats, wines, and regional provisions, Reid's Fine Foods lets customers get a taste of Carolina's most iconic and signature foods one bite at a time.
Enjoy Southern-style food and service from one of five convenient Reid's locations throughout the Carolinas!