Restaurant & Wine Bar in Greenville, SC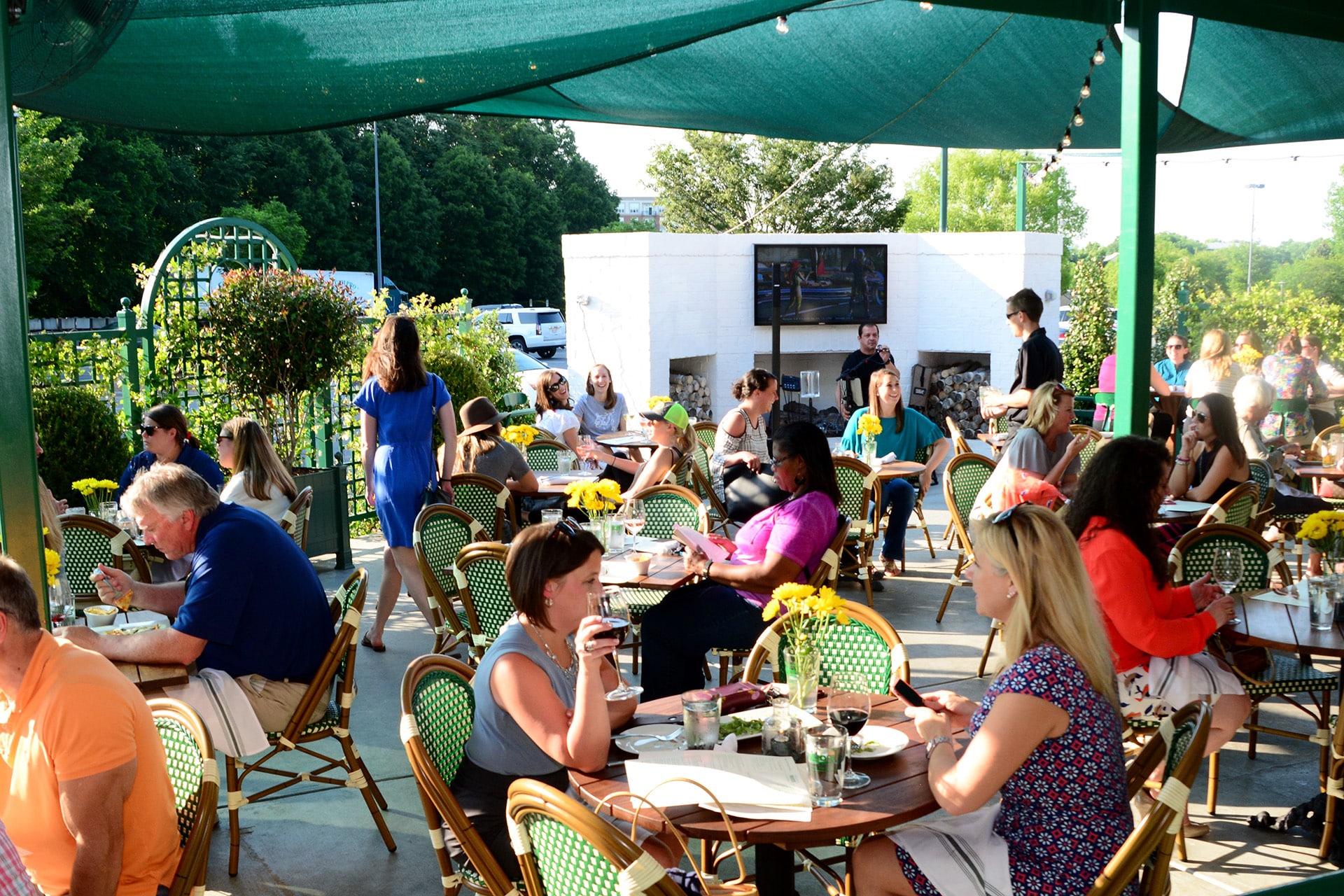 Reid's Wine Bar is a full-service restaurant and wine bar where guests can enjoy both indoor dining areas and outdoor seating. Join us for a night on the town with someone special, drinks with friends, or just an evening meal in a relaxing atmosphere with wonderful gourmet flavor at the best restaurant in Greenville.
Choose from a full menu of small plates, flat breads, salads, and entrees designed to entice and delight. Looking for something unique? Our culinary chef and team construct seasonal menus with top-notch fare made from only the freshest local ingredients. Best of all, we use premium-quality meats from our own butcher counter to ensure freshness.
Wines by the Glass
Our Carolina wine bar and restaurant offers an array of handpicked fine wine by the glass, each carefully chosen by our in-house sommelier. Whether you're looking for something specific or just in the mood to try something new, there's something you're sure to love on our wine list. Have a reason to celebrate? Reid's Wine Bar offers a selection of wine by the bottle. You're also welcome to purchase any wine over $25 at our market to enjoy at your table in the wine bar.
Full Bar Service
Whether you opt for our indoor bar or the one on our patio, we have a great beverage selection. Our staff is here to mix up a favorite with an added dose of Southern hospitality. At a few select locations, we offer a full array of your favorite libations and specialty concoctions.
Brunch & Breakfast
In addition to our Restaurant & Wine Bar, Reid's Deli serves breakfast during the week and a gourmet brunch over the weekend. Choose from traditional favorites like an omelet or French toast or try something new and exciting -- our expert chefs are always switching things up with flavorful new additions to our expanded menu options! Need a cup of java to get you through the day? Our full coffee bar includes many of your favorite espresso drinks designed to perk you right up.
Lunch with Friends or Colleagues
Grabbing lunch with coworkers or pals at a neighborhood favorite is easy at Reid's Deli. Our menu includes delicious sandwiches, wraps, and salads with a unique spin. Whether you're in the mood for something healthy or just want to splurge, there's an excellent option for you to pick from. Of course, you'll probably want to top it all off with one of our famous chocolate chip cookies, too.
Full Dinner Menu
Are you in the mood for a memorable meal? Our Reid's Wine Bar culinary team at the best restaurant in Greenville offers a full menu of gourmet fare designed to delight and impress for a full dining experience. Whether you're in the mood for a top-quality steak or just something light, we have it on the menu. Please note that dinner is served at only select locations at this time.
Specials and New Items
At Reid's Wine Bar, we love to stay on the cutting edge of what's possible. That's why our corporate executive chef is always changing up our menu and creating one-of-a-kind dinner specials to impress our patrons. In fact, the menu at each location is just a little bit different. Be sure to check our website and social media pages frequently to find out what's happening at your favorite restaurant in Greenville. Join us for Happy Hour, and enjoy great deals on beer and cocktails, 4-6pm Monday through Saturday. Make a reservation today for anything from a special event to casual dining experience.